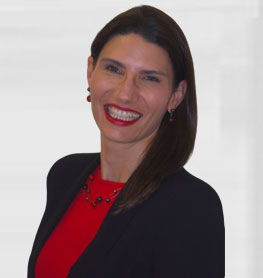 Dr. Sabrina Pozzi Langhi
General Practitioner
Dr Sabrina Pozzi Langhi is a highly skilled medical professional with extensive experience in various fields, including mental health, addiction medicine, women's health, general surgery, weight management.
She received her MD from Lausanne University in Switzerland in 2003 and before relocating to Perth in 2006. She was awarded a RACGP Fellowship in 2022. Dr Pozzi Langhi obtain a certificate of Reproductive and Sexual Health from the Sexual Health Quarter
PSY
For over ten years, Dr Pozzi-Langhi has worked in various fields of psychiatry, from inpatient unit to community clinic. She is currently part of the psychiatric consultation liaison team at Joondalup's Health Campus. She also manages the Perinatal Psychiatric Clinic alongside obstetricians and paediatricians.
Dr Pozzi Langhi is recognized by GPMHS and has been awarded to provide Focused Psychological Strategies.
COSMETIC
Dr Pozzi-Langhi has been practicing cosmetic medicine since 2013, after attaining her Diploma of Aesthetic Medicine from the esteemed American Academy of Aesthetic Medicine. With a focus on facial anatomy and natural-looking treatments, she uses her expertise to enhance her patient's appearance while maintaining their unique features.
As an experienced practitioner, Dr Pozzi Langhi utilizes only top of the range products to treat various aesthetic concerns. She targets forehead wrinkles, crow's feet, and forehead lines, expertly fine-tuning the position of eyebrows for a rejuvenated and refreshed appearance. Additionally, she addresses armpit hyperhidrosis and bruxism (teeth grinding) using muscle relaxants, which offer a safe and effective solution to these common issues.
Dr Pozzi Langhi enjoys using fillers made with Hyaluronic acid (HA) to restore volume and fill wrinkles. This natural sugar-based product helps plump up the skin by retaining water, effectively restoring soft tissue resorption seen with aging. The longevity and resorption rate of HAs are variable and depend on various factors such as the location of the injection and the nature of the product used. While the effects are temporary, patients can expect natural-looking results that last for several months.
Overall, Dr Pozzi Langhi's passion and dedication to the field of cosmetic medicine ensure her patients receive safe and effective treatments that enhance their natural beauty.
Dr Pozzi Langhi is also a mother to twin boys and enjoys baking and keeping fit. She is fluent in English and French and also understands Spanish and Italian.